apple stories
Behind the
scenes of MLS Season Pass: Celebrating the sights and sounds of Matchday
Download image
On a brisk Sunday afternoon in March, the freshly watered pitch at BMO Stadium in Los Angeles glistens, a fresh coat of paint marking its boundaries. As a crew of dozens of producers, broadcasters, and technical staff ready for kickoff at the match between defending MLS champions Los Angeles Football Club (LAFC) and the New England Revolution, a drumbeat is rumbling over on Christmas Tree Lane just outside the stadium. 
From the pregame tailgate to the final whistle, the 3252 Independent Supporters Union of LAFC sea of black and gold were on their feet, chanting for LAFC throughout the club's 90-minute-plus run to a 4-0 victory.
"We're passionate, not only about the team's success on the field, but the club culture and community," says Eddie Amuwa, a member of the Black Army 1850 supporter group within the 3252. "Whether we're winning or losing, we're always loud. We always give our energy and our passion. We're all just fans that have decided to give extra of ourselves because this club represents us. What you see in the 3252 is what you see in Los Angeles: different cultures, different ideals, and different ways of life."
From coast to coast, this is what MLS fandom looks like. Whether it's Atlanta United FC and its Faction supporter group joining a crowd of 32,000 fans to watch as a 6-foot-tall golden spike is hammered through a makeshift railroad platform just before kickoff, or the Timbers Army cheering as Timber Joey slices his chainsaw through a log after every home goal, or the resurgence of a soccer city with St. Louis City SC christening the newly minted CITYPARK stadium, a rapidly growing legion of fans across North America are putting their club — and community — pride on display.
"That really has been the story of Major League Soccer — the incredible growth in all areas, including fan culture," says Seth Bacon, MLS's executive vice president of media. "One of the things that we're proudest of is providing the opportunity for a passionate soccer fan culture that has helped us become a soccer nation."
This season, with the introduction of MLS Season Pass on the Apple TV app, fans can now feel that same stadium energy at home every week as they follow the league's 29 clubs right from their couch. And for the first time in MLS history, each club has their own platform to produce deep, rich pre- and postgame programming in dedicated club rooms on MLS Season Pass.
"Like many sports, soccer is tribal, and people are devoutly passionate about their local club or the club where they grew up," Bacon continues. "And in the past, there wasn't really ever this type of platform or partner where compelling feature content and highlights would be available in this type of way. So there are a lot of really smart people behind the scenes who've been given the opportunity to create amazing content that's specific to each of their clubs."
Gone are the days of broadcast blackouts and unpredictable start times and match days. MLS Season Pass was created by Apple and MLS to help create a consistent experience for fans to watch their favorite clubs. The new service brings high-quality 1080p video, camera angles that place viewers right in the middle of the action, pre- and postgame coverage for every match, and the MLS 360 whip-around show bringing the best highlights from match day across the league to fans every week. 
"We have a team of people who genuinely love soccer and are passionate about growing the game globally," says Kaylyn Kyle, cohost of MLS 360. "There has never been a whip-around show like MLS 360; you can literally tune into 14 games at a time and get all the goals and all the action. And the fans have been the best part: They're sharing their feedback and helping us improve the show every week. It's quick and informative — less 'talk show' and more 'let's get to the action' — which makes it a lot of fun for the fans and for us."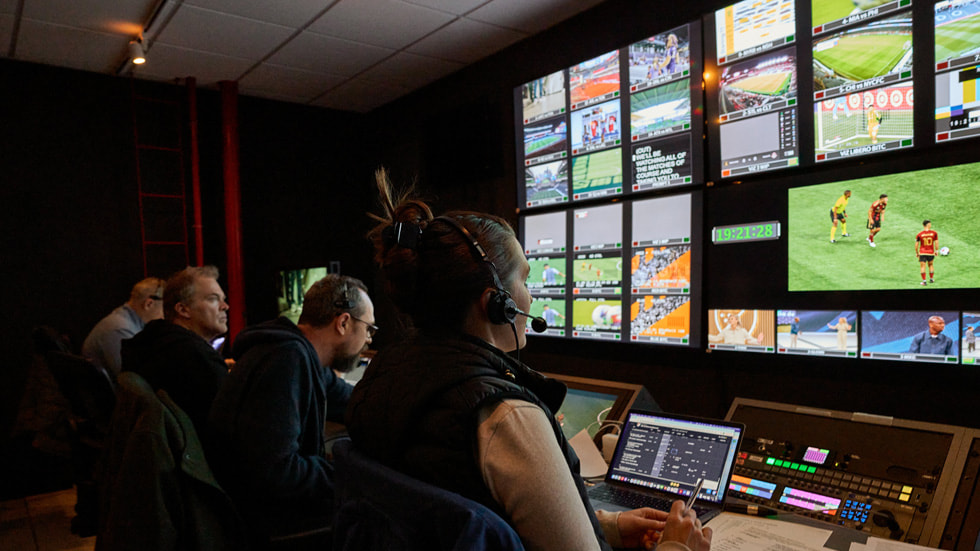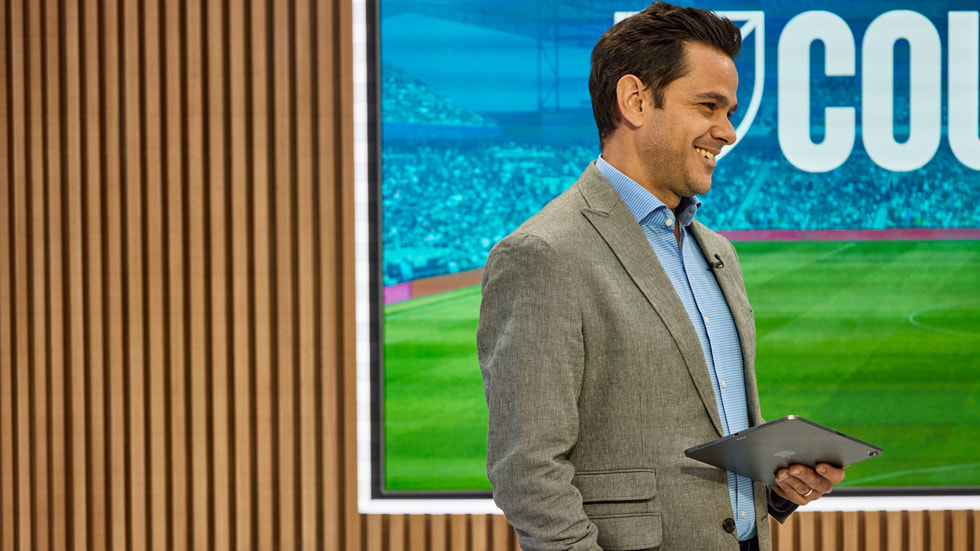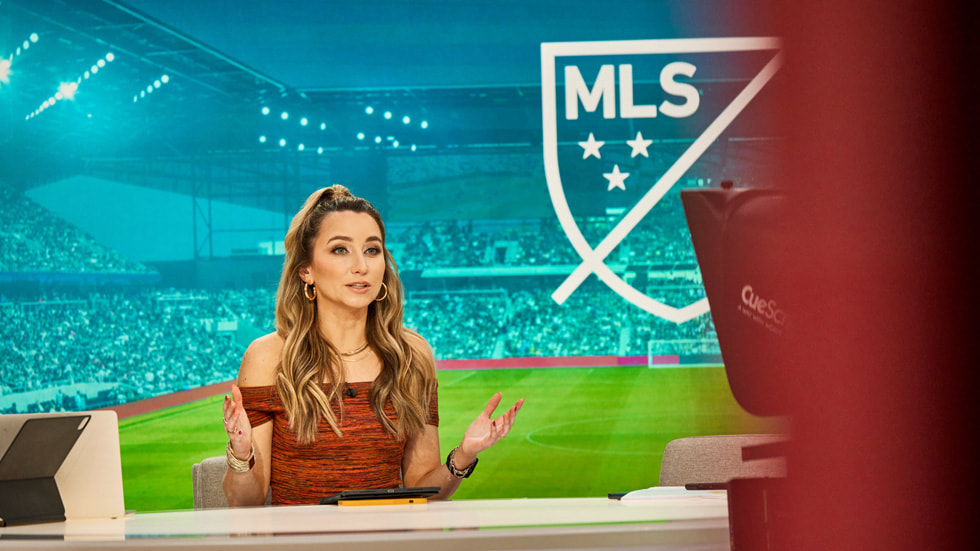 Viewers can also opt to listen to their home team radio for broadcast audio, and toggle between English-, Spanish-, and — for Canadian matches — French-language broadcasts all within MLS Season Pass on the Apple TV app.
"The presentation is just so different than what we've seen in the past," adds Bacon. "It's an amazing step in the right direction of replicating the look and feel of what you see in a stadium, and we've got the best-in-class people focused on making this a great experience for our fans."
Broadcasters Max Bretos and Brian Dunseth have been calling MLS matches for decades, and the pair are excited to see how MLS Season Pass moves the league forward on a global level, especially in the lead-up to the 2026 World Cup, which will be hosted jointly by the U.S., Mexico, and Canada.
"We've always had to fight for relevancy," says Dunseth. "We had to fight the narrative of 'Hey, it's just soccer.' It feels like now we're almost in the space where we're operating on our own level — where people are starting to pay attention, and it's not just the quality of feeling like you're on the field; it's the overarching quality of the whole experience."
From the seasoned broadcasters up in the booth, to the camera operators and technical crew working their magic on and off the field, Apple went behind the scenes with the MLS Season Pass production team as LAFC faced off against the New England Revolution at home.
After a nonstop, heart-pumping 96 minutes that saw LAFC land a fourth goal, the clubs said farewell as LAFC celebrated and the stadium roars continued. For fans in attendance as well as those at home, the stadium's energy was electrifying. And on MLS Season Pass, viewers were rewarded with one final postgame ritual: LAFC midfielder Timothy Tillman riling up the 3252 in a call-and-response chant to signal their victory. For the producers broadcasting the match, that's what it's all about: creating an experience that elicits a response.