Vision

Bigger, bolder, and

clearer for you

.
Magnifier + Door Detection
Detect every detail.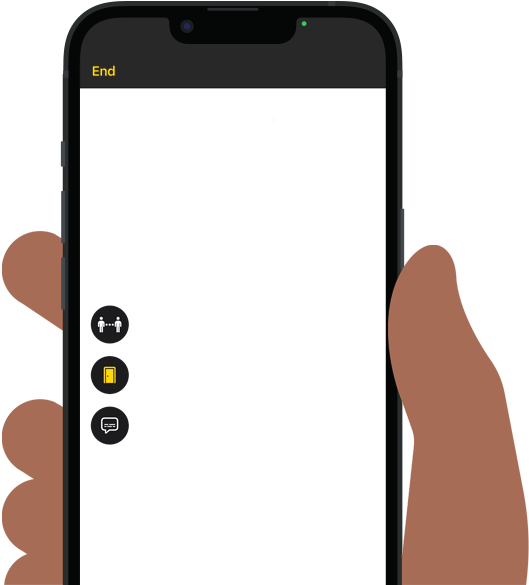 Magnifier + Door Detection
It works like a digital magnifying glass, using the camera on your iPhone or iPad to increase the size of anything you point it at — from a prescription bottle to a candlelit menu. Detection Mode in Magnifier combines the camera, LiDAR Scanner, and on‑device machine learning to offer People Detection, Door Detection, and Image Descriptions.1 Determine a person's proximity to you by using People Detection. Or get rich descriptions of your surroundings with Door Detection, which can help you navigate the last few feet to your destination by identifying doors, text, and the presence of symbols such as a restroom symbol, a no smoking symbol, or an accessible-entrance symbol.2 And Image Descriptions lets you hear more about items in the field of your camera.
Display Settings
Display Settings
A collection of settings supported across product platforms helps you customize your onscreen display according to your personal preferences. Make text easier to read with Bold Text or Larger Text. You can also invert colors, increase contrast, reduce transparency, or apply color filters to adapt your screen in ways that best support your vision preferences. These settings can be applied on an app-by-app basis. And in macOS, you can even customize the fill and outline color of your pointer to make it easier to spot onscreen.
Set up Display Settings on:
Watch Apple Support videos on YouTube:
VoiceOver
Put moments into words.
VoiceOver
VoiceOver is an industry-leading screen reader that describes exactly what's happening on your device. Navigate while receiving audible descriptions or braille output of onscreen content when using compatible braille devices with your iPhone, iPad, Mac, Apple Watch, Apple TV, or HomePod.3 You can explore details about the people, text, table data, and other objects within images.4 VoiceOver can also describe a person's position in relation to objects in images, so you can relive memories in greater detail. Customize settings such as pitch range for your preferred built-in voices. Siri voices work better with VoiceOver, too. With the latest advancements in our speech synthesis technology, Siri speech is smooth and expressive, even at high speeds.
Watch Apple Support videos on YouTube: