Small developers on the App Store grew revenue by 71 percent over the past two years
An independent study found resilience in small developers, whose growth outpaces large developers
An
independent study
conducted by economists at Analysis Group found that small developers on the App Store grew their businesses and reached more customers around the world, even outpacing larger developers. With the support of a wide range of App Store tools and initiatives, small developers globally — defined as those earning up to $1 million a year and with fewer than 1 million annual downloads — grew revenue 71 percent between 2020 and 2022. In the U.S., those developers saw an above-average increase of 87 percent in earnings during the same period.
Entrepreneurs Find New Possibilities and Global Growth
In a new study titled "Small Business Developers and App Creators on the App Store in 2022," Analysis Group economists found that revenue growth for small developers active on the storefront since 2020 exceeded that of large developers as these entrepreneurs identified new ways to tap into the needs of their users. Small developers — who comprise more than 90 percent of all developers on the App Store — saw earnings increase across all app categories; health and fitness, sports, and lifestyle apps from small developers in particular more than doubled their earnings in the last two years.
Developers of all sizes have built successful businesses while benefiting from the App Store's global reach in 175 countries and over 40 languages, and Apple's installed base of over 2 billion active devices around the world. In 2022, nearly 80 percent of small developers were active on multiple storefronts and about 40 percent of total app downloads from all small developers came from users outside of each developer's home country. Additionally, the economists found that developers who monetize their apps by selling digital goods and services on multiple storefronts have earnings from users on more than 40 storefronts on average.
The research also found the App Store has helped developers grow beyond small teams to scale their businesses to establish a worldwide reach. Many developers who sold digital goods and services on the App Store and earned more than $1 million in 2022 were previously small developers. Of these global developers, 40 percent were either not on the App Store or had less than $10,000 in earnings just five years ago.
Analysis Group economists also found that thousands of new developers and entrepreneurs joined the App Store in 2022 from all over the world. Of this set of new developers, approximately 25 percent came from Europe, 23 percent from China, 14 percent from the U.S., 4 percent from Japan, and 35 percent from other regions including South Korea, India, and Brazil.
Small Businesses Shine on the App Store
Mindful Mamas
, an all-encompassing mental wellness app, is helping mothers and parents address the unique challenges of motherhood. Since 2020, the app has helped mothers find time for themselves and was cofounded by licensed psychologist Terra LaRock, who faced her own harrowing postpartum experience. As conversations around mental health became more transparent, LaRock saw an opportunity to provide easily accessible tools to support moms through evidence-based guided meditation, sleep stories, and lessons that help users reduce anxiety and stress.
As a small team of four, Mindful Mamas has relied on a variety of resources to help further its mission, including Apple's Small Business Program. The team has been able to build out new features and expand strategic relationships with healthcare providers who leverage the app as a part of their services. 
"Having more revenue available has given our business a longer runway to invest in more feature development and deliver personalized experiences to moms," says LaRock, Mindful Mamas' CEO. In the last year, this has included new in-app events and the introduction of a mood tracker that delivers more customized insights to "mamas," as the app endearingly calls its users.
"This program has also allowed us to begin developing more of the great features offered by Apple, like a daily encouragement widget, currently in development and planned for release this summer," says Jillian Lee Stout, Mindful Mamas' cofounder and chief product and technology officer. 
Today, Mindful Mamas has over 20,000 moms turning to the app for support every month. Moms most active in the app are using it twice per day, and 86 percent of them report feeling better or much better after completing a single practice. Mindful Mamas is focused on expanding its current offering of programs for children, and delivering more content for all moms and parents as their needs evolve.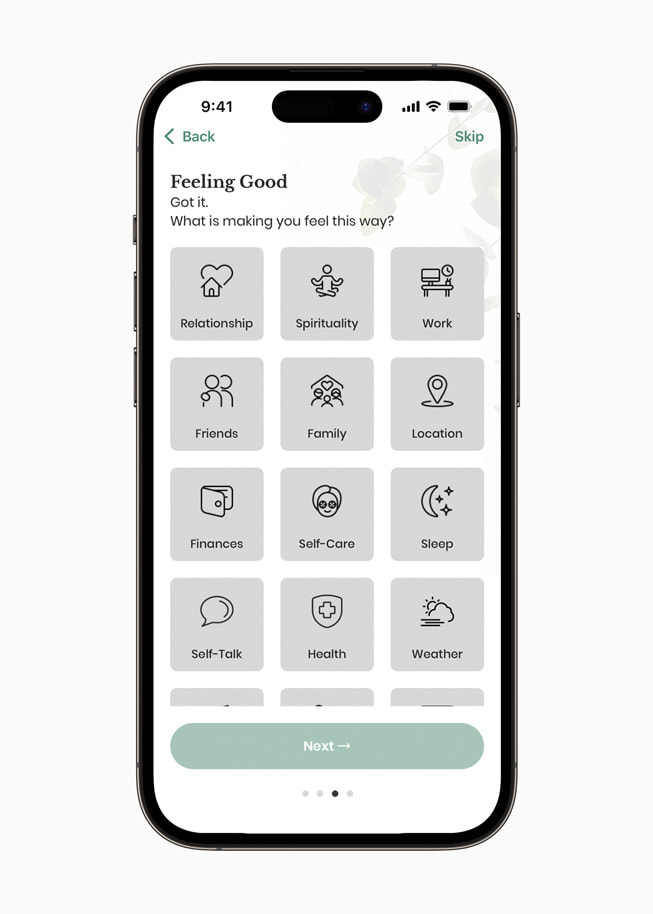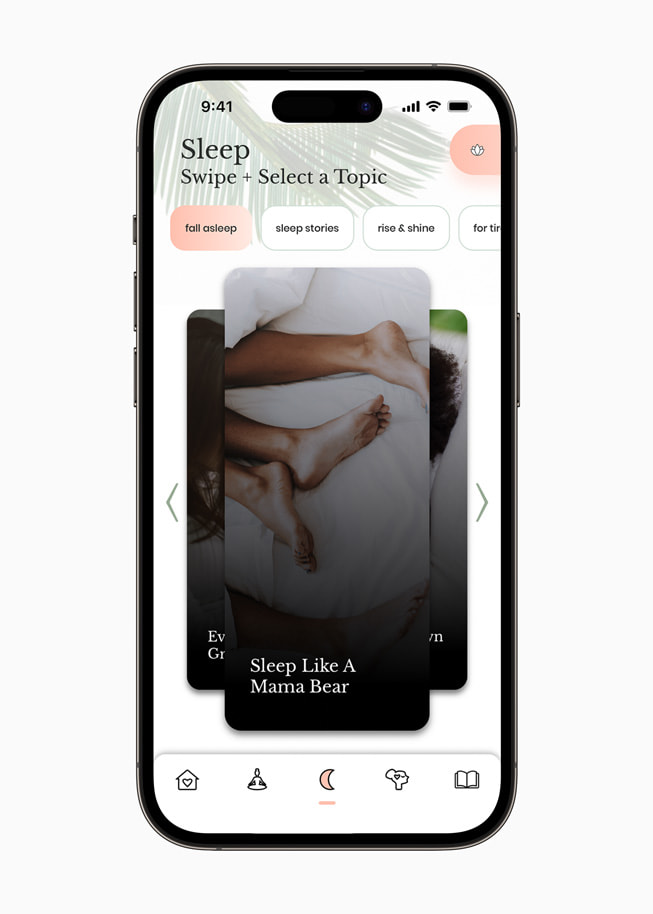 Launched in 2018, landscape design app
iScape
helps users easily visualize outdoor projects from start to finish. With more than a decade of experience as a landscape contractor, CEO and founder Patrick Pozzuto created the augmented reality app to put inspiration back into the hands of homeowners and professionals. 
"I had this feeling that things could be successful, and that technology would be a powerful solution to help users save time and see a finished project before things even begin," Pozzuto explains. 
Taking his idea from inception to reality, Pozzuto developed iScape, which leverages ARKit and SpriteKit to add in 2D and 3D models to a user's surroundings, helping them visualize, design, and plan out what is needed for an outdoor living project. 
"As a founder, you have to stay at it with the latest and greatest technologies, and Apple has helped me do this. Even with the growth we naturally experienced during the pandemic, as people had more time to invest in home projects, we have continued to benefit year after year from our investment in industry-leading technologies," he says.
With over 2.5 million downloads already, iScape has seen triple-digit percent growth year over year. With a talented team supporting the app, iScape has a bright future ahead as professionals, retailers, and homeowners alike turn to the app for its technical capabilities and its ability to save users time, money, and effort.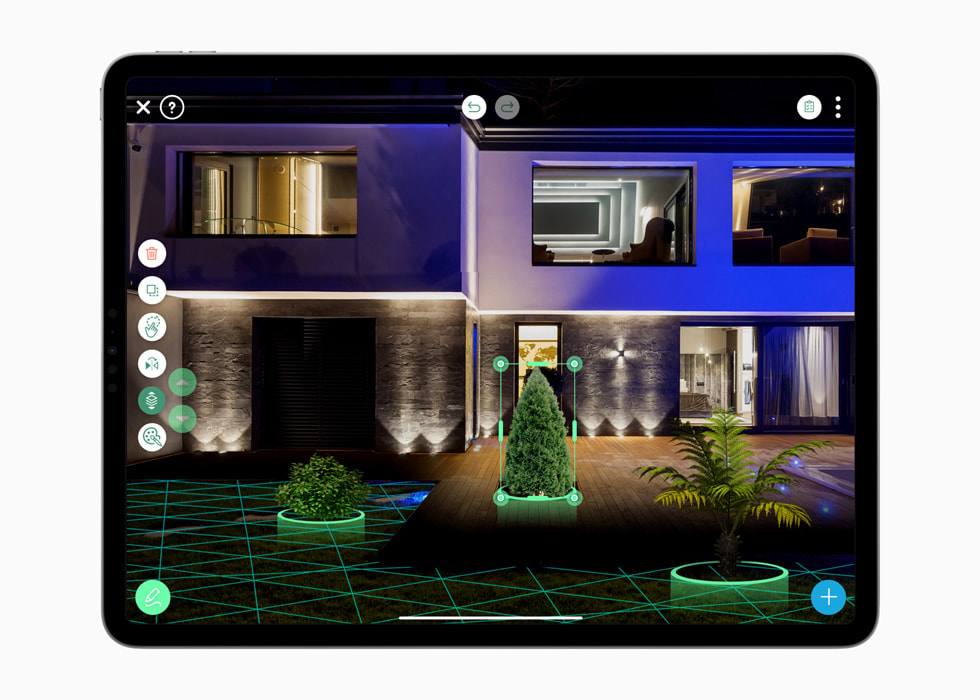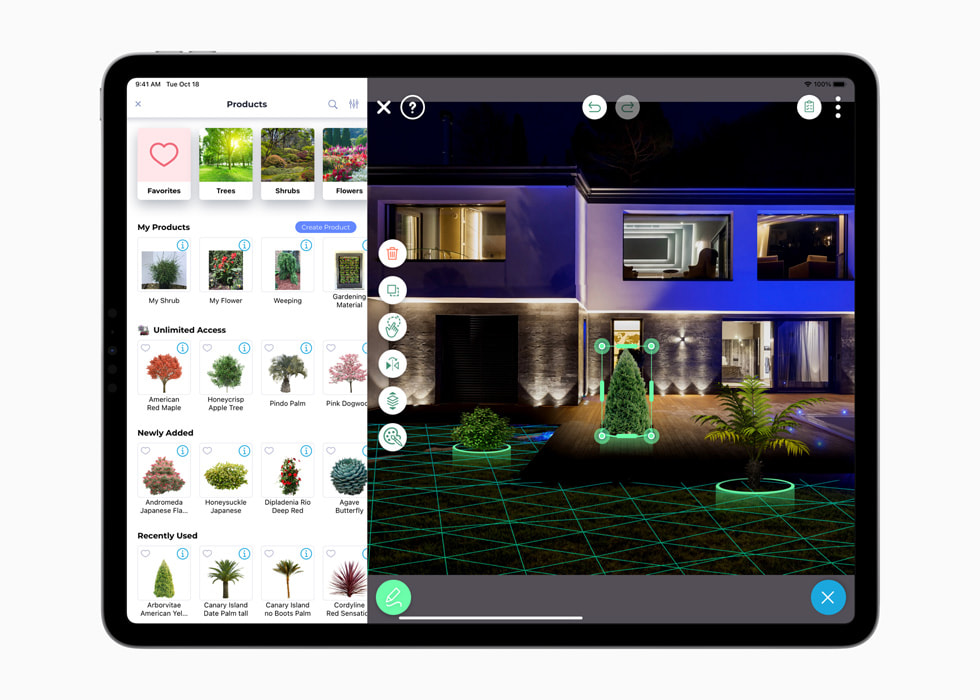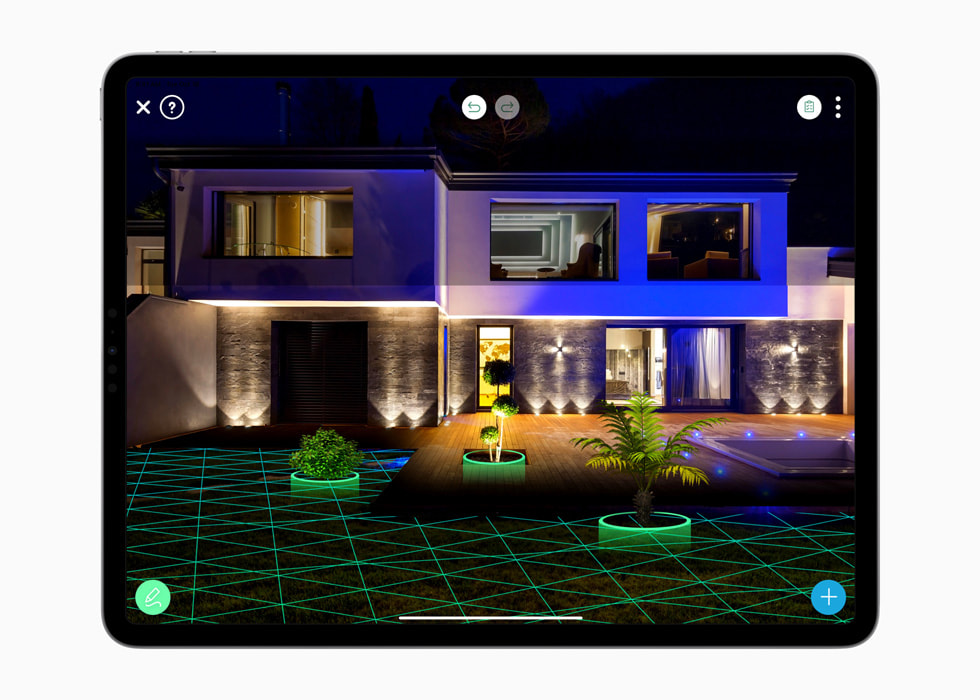 Developer Resources Are Growing 
Developers of all sizes have built successful businesses while benefiting from the App Store's global reach. Apple provides a number of initiatives to support small developers on the App Store, including the App Store Small Business Program, Apple Entrepreneur Camp, App Accelerators, and Apple Developer Academies. Additionally, ongoing informational series like App Store Sessions, Ask Apple, and Tech Talks offer developers even more opportunities to connect directly with Apple experts year-round for insight, support, and feedback on the latest features and technologies available.
An extensive suite of free tools and frameworks — including software development kits (SDKs) and developer services with more than 250,000 APIs — support developers building apps for iOS, iPadOS, macOS, tvOS, and watchOS. These tools enable developers to add new functionalities to their apps easily and quickly, and harness powerful capabilities like machine learning, augmented reality, and many more. The Swift Student Challenge, as well as open access tools like Everyone Can Code and Swift Playgrounds, ensure the power of coding technology is accessible and inclusive.