1:1
Apple Pencil for Students
Nowra Public School, a 160-year-old school in rural New South Wales, wanted to enable a culture of collaboration among educators. And they needed to provide more opportunities for their socioeconomically diverse student population — including over 27 percent Indigenous Australians and a growing number of students learning English as a second language. Deputy principal Brad Tate, in partnership with the school leadership team, took a bold approach: He equipped each student and teacher with an iPad and Apple Pencil, deploying hundreds of devices across the school.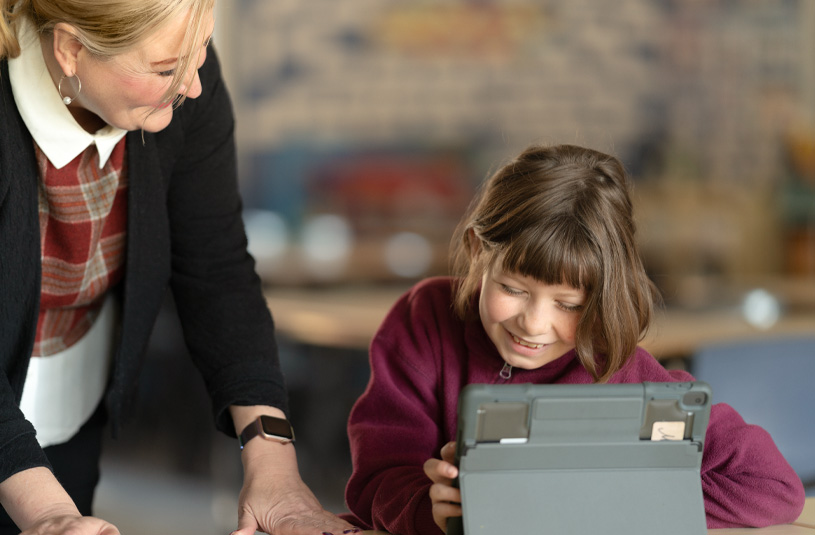 "Our technology lead was able to manage an enormous fleet of devices. It was surprisingly easy for one person to handle that workload," says Tate.
With Apple School Manager, Christopher Veljanovski, the onsite tech support officer, easily provides every student and teacher with exactly what they need on their devices. Everyone receives a unique Managed Apple ID, making onboarding feel effortless. The Classroom app lets educators distribute lesson plans and review students' work in real time. And the Files app on educators' devices enables them to share work privately and securely.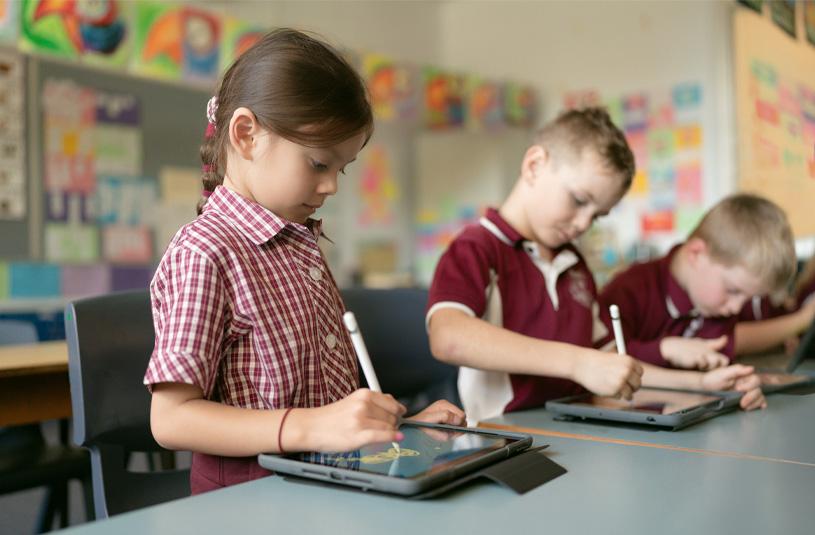 Deploying iPad has been so simple that teachers can focus on creating a culture of collaboration. Within the Apple Education Community, teachers can access an array of online resources created by Apple and other educators. Nowra teachers share their own lessons and learnings to help other teachers around the world engage their students.
"With Apple, we created something above and beyond what anyone expected from a regional public school. It's great that people are paying attention to what we created, but the best reward is the response we're receiving from our students and our community," says Tate.